Taku Anegawa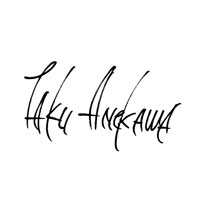 Anegawa Burned | Taku Anekawa Artist art director.
The artist by which embroidery does work production by the technique using the thread.
2011 year Belgian textile triennale submitting and an exhibition in Taiwan, domestic and abroad, exhibition a lot. A creative direction is being performed focusing on the web design at its design office and KANIKAPIRA.
In a masterpiece, TBS "coarse grind company", Ponkikkies "And, case Seijin, oh, it's broken." and NHK E tele- "abuse rose" etc..
http://www.kani-design.com/blog/