kyouei design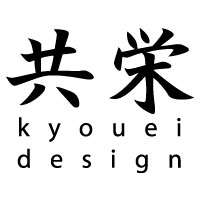 Kouichi Okamoto / Kyouei Design Okamoto is a sound producer and product designer.
He has been releasing his sounds on the Dutch techno label "X-Trax" since 1997. He founded Kyouei design in 2006.

"Glass Tank" has been selected to be part of a permanent collection for the San Francisco Museum of Modern Art.2011.
2012.04-06. His solo exhibition 'switch' was held at POLA MUSEUM ANNEX in Ginza, Tokyo.

In same year Musical Table and Lighting Chair were exhibited , and did live performance at V&A museum in London. He works as a designer
whose practice integrates his other activities as an artist.